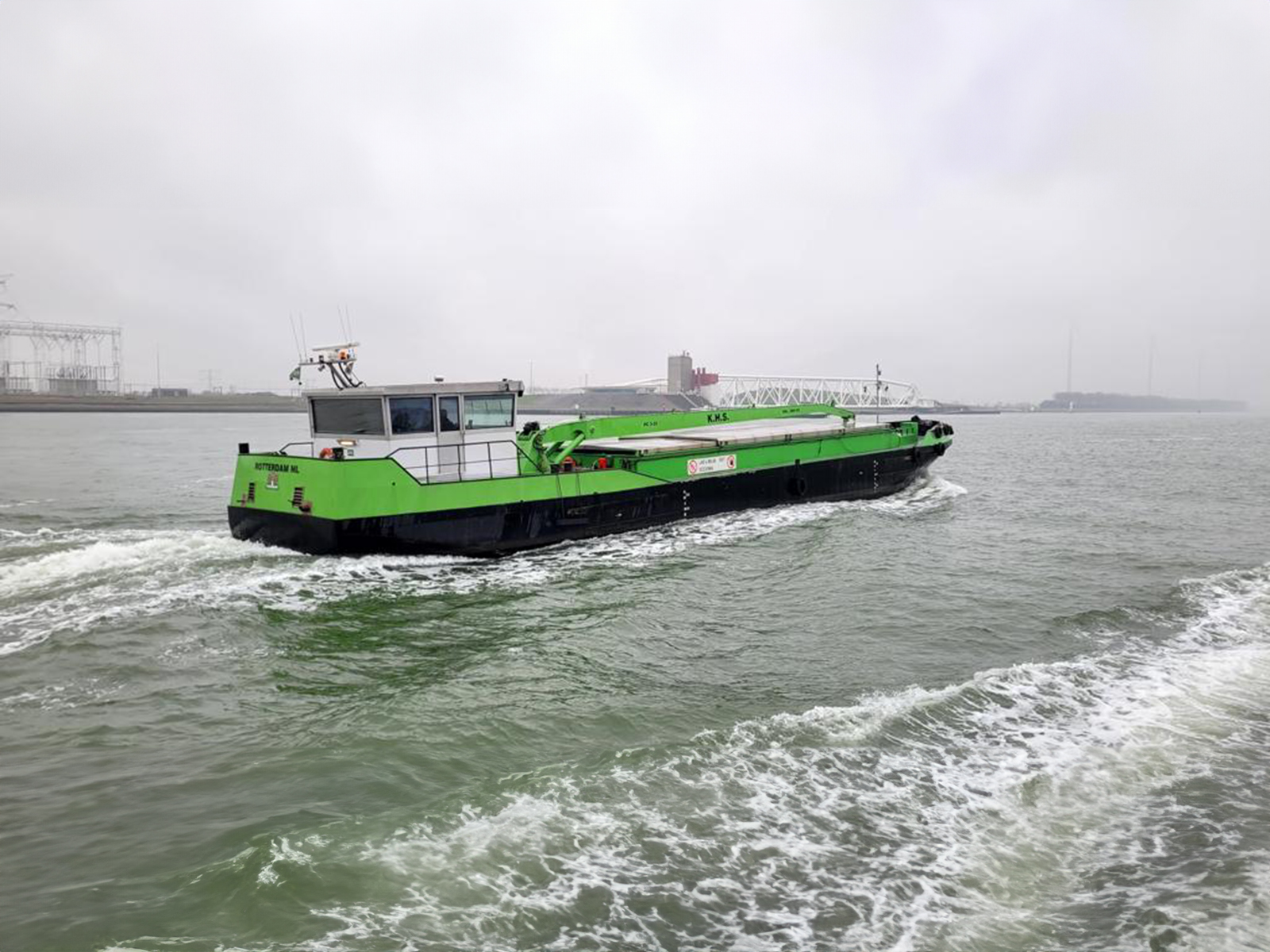 Your partner for onboard deliveries by barge in the port of Rotterdam and beyond!
Headquartered in the heart of the Rotterdam port area
Kostra Port Service BV offers a wide range of maritime services, specialized in storage, handling and forwarding of ship's spares by barge within the Rotterdam port area and beyond.

Our office and customs warehouse (2000m2) are near all major motorways and – most important – directly connected to the main Rotterdam waterways.
With our five barges we supply provisions, stores, and spare-parts to ships in the Rotterdam, Maasvlakte, Dordrecht and Moerdijk area and we have one crane barge permanently located in Flushing (Vlissingen).

Two of our barges are equipped with a 3 ton limit crane and can carry up to 150 tons of goods. We also offer heavy cargo transportation, a door to door courier service and worldwide airfreight.
All this is available on a 24/7, 365 days/year basis.
Over 2000m² of bonded warehouse facilities
A carrying capacity of up to 150 tons
Door to Deck delivery service
Round the clock availability